Clear Glass Packaging - New York Brooks Brothers Perfume
New York Brooks Brothers men's and women's perfume bottles have a multi-colored diamond design. By designing unique molds in the processing process, the Broker Bros. perfumed glass bottles into eye-catching, patterned, glass-like shapes that resembled the cutting process of diamonds and earned a perfume award. Inter Parfums worked closely with Pochet Inc. of Wayne, New Jersey, to inject a flat, diamond-shaped multi-colored diamond pattern into the processing section. "Each diamond-shaped glass surface is cut with a perfect radius that exceeds the length of the sides, which is the most reminiscent of diamonds," said Kellie Como, vice president of Fragrance Product Development at Inter Parfums. Brooks Brothers' new fragrance is created by Victorian décor and designed by Designer Sta O's Oah.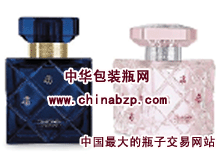 When controlling the glass flow of the bottle, it is a challenge to keep the clear and transparent pattern of the concave surface of the glass bottle. "We consulted a lot of glass suppliers because we have some concerns about molds and molding. But in the end, we locked in Pochet, they produced glass with outstanding transparency and bottle weight." Andy Clarke, Inter Parfums Andy Clarke, president of the perfume company, said.
"By adopting new technologies, we can produce high-definition glass without burning colorless glass, and we can achieve our goal of giving the perfume bottle a crystal-like luster," said Maggie, vice president of packaging development at Inter Parfums Fragrance Wedemeyer said.

The new Brooks Brothers perfume bottle was finally decorated by USS, New Jersey. In this package, the previous printing of logos on the bottles of men's fragrances by the use of hot stamps was cancelled. Gold screen printing, which closely resembles the effects of traditional printing methods, was adopted. The advantage of screen printing is to ensure good quality of character printing. "Our suppliers have slowed down the production line and ensured that every piece of glass is the same," said Derrin Zimnowski, quality inspection manager at Inter Parfums. The PCTA caps and metal loops of the new Brooks Brothers fragrance are made and decorated by Zorbit Resources, New York.
Perfume Bottles Introduce Drive Design - Cartier Roadster Perfume
Cartier Roadster, a perfume product with the same name as its watch product, was launched by the well-known brand Cartier. The product's packaging concept is derived from the smooth, streamlined body of the sports car. Perfumes packaging is intended to allow users to lay flat products, and their gorgeously decorated bottle caps are very much like sports car taillights.
The Cartier Roadster perfume's unexpected packaging design delivers a strong, masculine look that immediately reminds people of the world of the car," said Philippe Nazaret, assistant vice president of car perfume business in North America at Cartier Roadster, "Cartier Roadster perfume extended design. The body of the bottle and its slender appearance when placed horizontally conveyed a message to people: speed. The curved glass bottle echoes the message of the perfume 'sports car', and the cover ring of the perfume is very much like the car's starting engine. "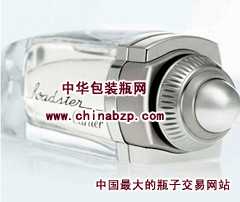 Cartier Roadster perfume packaging containers are jointly manufactured by Pochet and Verreries Brosse. The caps are provided by New York Jackel Cosmetics.
Perfume bottle put on fishnet socks - Dianne Brill new fragrance eau de parfum
Dianne Brill's new perfume, eau de parfum, looks like she wore a pair of fishnet stockings. Each detail of the bottle is decorated with an ultra-fine laser beam. According to the Brill packaging team, the laser decoration process and other packaging technologies used by the bottle body are unprecedented. The supplier responsible for supplying this package is Heinz Glas, Inc. of Linden, New Jersey. Brill works closely with Heinz Glas to complete creative designs or solve any problems that occur during the design implementation phase. Before the eau de parfum perfume was decorated with a laser beam, the entire glass bottle body was treated with two layers of varnish and metal coating of different colors. Different colors of varnish coating create a unique effect - the perfume bottle is close to the sun, you can see the red and orange two colors of light.
The nozzle for Dianne Brill perfume was designed by Pfeiffer Inc. in Princeton, New Jersey. The plastic bottle cap provided by Codiplas, Pennsylvania, USA, has the effect of grinding glass similar to the glass in a pharmaceutical product container. Cork inspiration.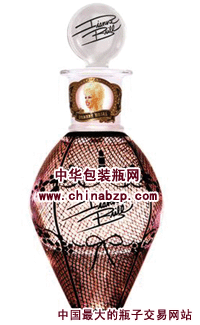 In the end, the use of tags eventually helped Dianne Brill's perfume bottle complete this whimsical unique package. The label is wrapped around the bottom of the stopper and creates a decorative effect similar to that of a cigarette. The carton used on the outermost layer of Dianne Brill perfume is also very fashionable and looks like a Cuban cigar box.
More perfume bottle content please pay attention to --- perfume bottle channel
Don't worry and choose our False Eyelashes,i believe you can as as attractive and charming as them. With this false eyelashes, you will with big,attractive,charming,bright,chic eyes.
From now on, you can be bright and gorgeous once this eyelash belongs to you. False eyelashes will save, survive and revive you.
With this false eyelashes,you can enjoy 2 different stly eyes. And It can help you make a good makeup, go to all kind of occasions and more confident in daily life.
Professional Lash Extensions,False Eyelashes,Feke False Eyelashes,Eye False Eyelashes
Beauty-palast Co., Ltd , https://www.beauty-palast.com