IDEA 1: Outside tables and chairs for users to create a cool area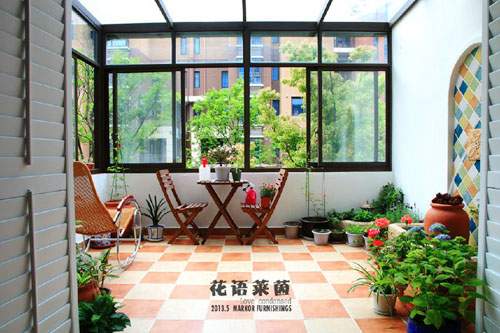 Suggestions for decoration and matching: Choose a combination of wooden outdoor tables and chairs. Warm wood can bring a natural cooling sensation, and it will complement each other with the surrounding flowers and plants.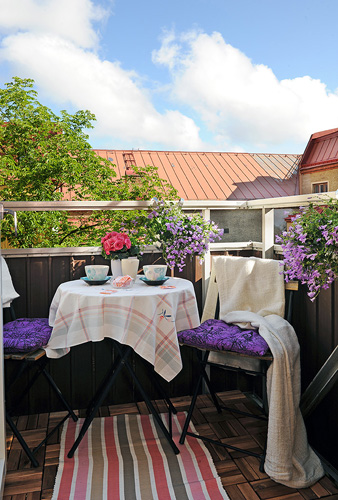 Decoration and collocation suggestions: The wrought iron outdoor table and chair combination is also suitable for use in summer because of the cool heart material. The rust-proof and anti-corrosive iron material can also last for many years, and it is easier to store it by choosing a foldable style.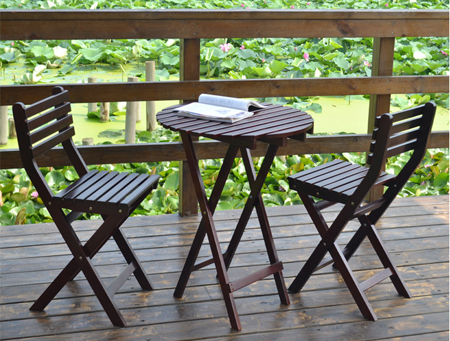 Product 1: Three-piece outdoor coffee table
Reference price: 425 yuan
Editor's recommendation: The three-piece solid wood table and chair is simple in shape and moderate in size. It can be moved and placed in different ways. The table and chair can be folded and stored for easy storage. It can be used by two people in daily life. Material chairs are used together.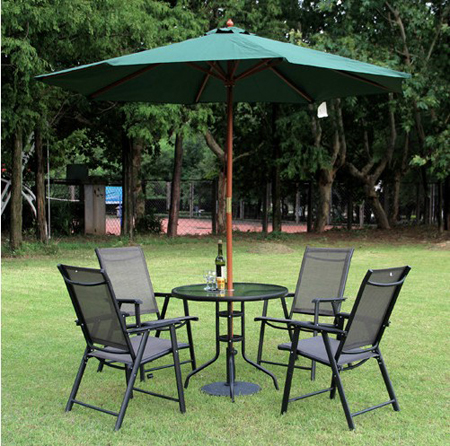 Product 2: Teslin outdoor leisure tables and chairs
Reference price: 780 yuan
Editor's recommendation: A table and four chairs combination with a parasol. The parasol can shield the sunlight during daytime use. It can be folded away when it is cool at night. The design is closer to the actual needs of daily use. The umbrella can also be replaced with a stand-alone, price It's about 100 yuan more expensive.
IDEA 2: Use sofa recliners to create a cool area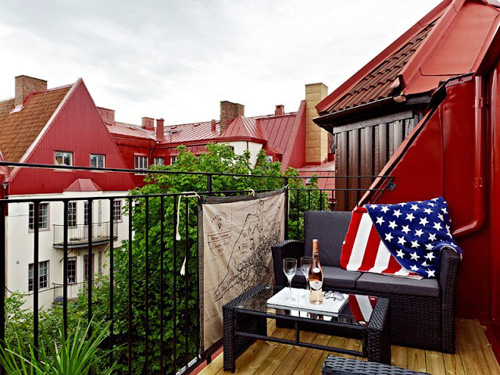 Suggestions for decoration and matching: choose a small double sofa and a small coffee table, which is a very comfortable leisure space. The sofa can be placed anywhere on the terrace. It can also be used in combination to meet more people to enjoy the night view. Wishes.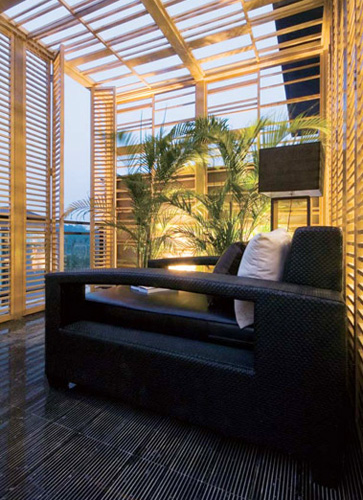 Suggestions for decoration and collocation: Placing too much furniture may affect the open comfort of the terrace. Sometimes a sofa that can sit and recline is enough, and add a little green plants to delight the eyes. The collocation is simple but the mood is small.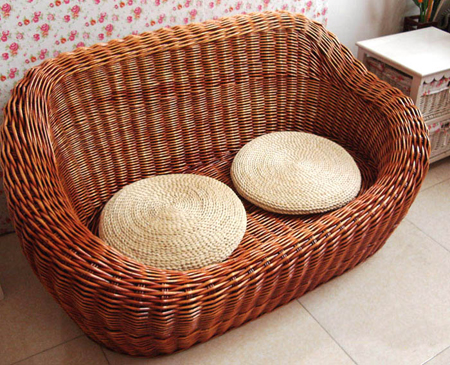 Product 1: Rattan double sofa
Reference price: 380 yuan
Editor's recommendation: This round and lovely double sofa is comfortable and cool, and is a good choice for summer. It can be placed on the balcony or terrace to drink coffee. In addition, it can be colored in brown, red, green, pure white, rose red, etc. to meet the different needs of consumers.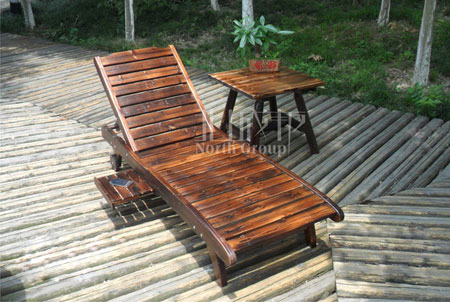 Product 2: Outdoor courtyard solid wood bed
Reference price: 500 yuan (1 recliner + 1 coffee table)
Editor's recommendation: A very casual recliner chair made of wild old Chinese fir, the surface of which is treated with anti-corrosion carbonized, then painted and placed outdoors without cracking or deformation. The height of the back of the chair can be adjusted to two levels, suitable for outdoor balcony , Beach, swimming pool.
IDEA 3: Use carpet mats to create cool areas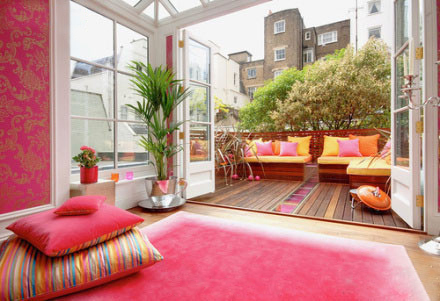 Suggestions for decoration and collocation: choose a large thick carpet directly on the terrace, stand and lie down, no matter how many people can accommodate it, you can match some small cushions or low tables for food and drinks.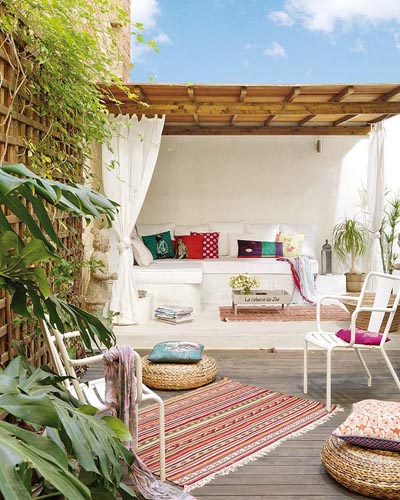 Suggestions for decoration and matching: A small piece of floor mat is placed on the terrace. It is also very suitable for three or five people to sit around. It is used with futon mats to make the decoration more varied and meet different requirements.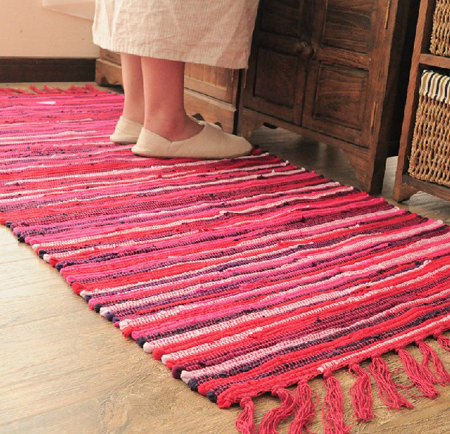 Product One: Pure Cotton Woven Floor Mat
Reference price: 78 yuan (120 * 180cm)
Editor 's recommendation: The woven mat made of pure cotton is comfortable to touch and easy to clean. The size can be customized. There are more colors and patterns to choose from. You can buy it according to your preferences. The price is also very affordable.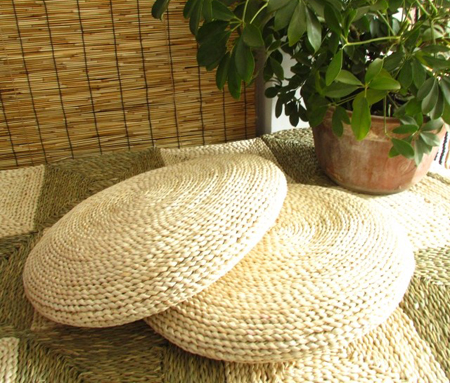 Product two: straw futon
Reference price: 40-50 yuan
Editor's recommendation: Futons woven with natural corn husk, with a natural scent, soft sitting feeling, various sizes and thicknesses, and some rattan models have a hard sitting feel, you can choose according to your preferences.
What, the decoration still uses his own money? ! The Qi family is decorated in installments, with an ultra-low annual interest rate of 3.55% and a maximum loan of 1 million. Apply now to enjoy the discount
If you are interested in brand cooperation, content cooperation, and advertising of this website, please send an email to :.
Terrace Design Terrace Terrace Decoration Decoration Space Furniture Paint White Furniture
Two pieces of black base and clear lid bento box are available in a variety of compartment options that can meet your different uses in daily. All the raw materials we use are food -grade and safety guarantee. Various sizes and divided compartments design has the advantages of practically and food storage separately, to keep entrees and sides separated from each other for a perfect food presentation. Precision process and exacting details pursuit of perform can show your food in good display.
Compartment Disposable Lunch Box
Compartment Disposable Lunch Box,Disposable Sushi Lunch Box,Ps Plastic Sushi Lunch Box,Rectangular Compartment Bento Box
Taishan MeiBao Plastic Products Co.,Ltd , https://www.meibaoplastic.com