Equipment-based aerobic training, such as running on a treadmill, has long been considered as a personal exercise program with a solitary smell. Nowadays, consumers in fitness venues will no longer run alone.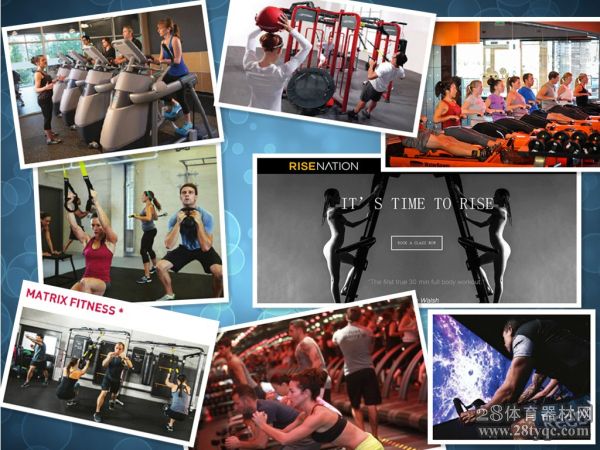 Today, more and more aerobic devices have opened up a whole new path for themselves – going straight to the group exercises classroom. This phenomenon tempts consumers in gyms to shed more sweat, and it also greatly increases the renewal rate and new revenue of fitness institutions. The group exercises may have entered the era of equipment, or fitness equipment has been "killed" in the group exercises classroom.

Cycling is the vanguard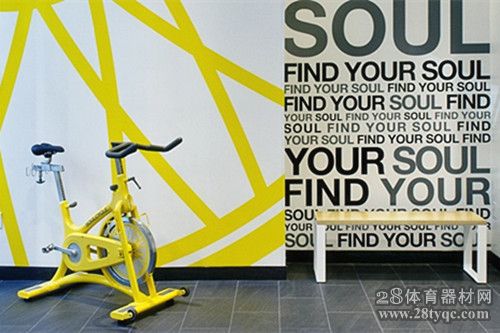 The group cycling course already has nearly 30 years of history, but it still has a strong performance and has even been upgraded. In fact, these crazy spinning wheels have achieved great success in the cycling studio outside the health club. Soulcycle has opened nearly 40 stores in the United States and plans to land in Europe. The company's greater ambitions include growing its retail business and going public.
Since bicycle-based fitness studios are able to accomplish these results, why aren't other fitness equipments? Based on this idea, fitness equipment manufacturers, club owners and managers, and other fitness practitioners begin to look at every fitness equipment from a new perspective and weigh the infinite possibilities of its redevelopment.

Treadmill followed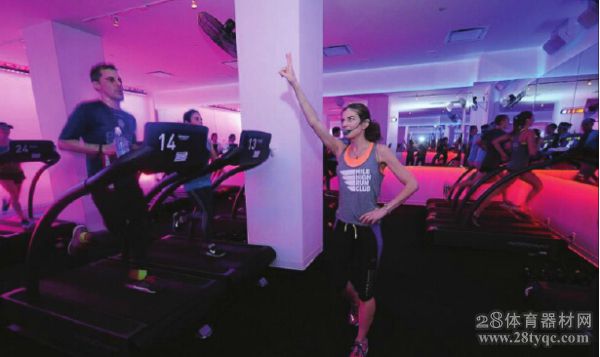 Treadmills may be the earliest follow-up fitness equipment in this wave. Headquartered in New York, USA, Crunch Fitness has always maintained a pleasant public attitude. They have launched treadmill-based group exercises such as Tread N Shed and Runway. Orangetheory is headquartered in Florida, USA, this company's unique 60-minute high-intensity course also uses the treadmill as the main device.
"People now want smarter, more intense training methods. People are increasingly eager for better fitness results, and these new courses can achieve this goal." said Debora Warner, founder of Mile High Run Club. . She runs a group studio with treadmill main equipment. It is located in New York and has an area of ​​approximately 372 square meters (4000 square feet). Her studio is open 7 days a week, starting at 6am daily and open until 9pm. The courses here are 45-60 minutes long and the price is $34. Consumers can choose courses according to different information such as coaches, time periods, etc., according to classroom selection. Debora Warner was originally a coach of Equinox. Equinox is a famous high-end fitness club in the United States. It itself provides members with a group exercise course on a treadmill, and it is also the parent company of Soulcycle.

For Debora Warner, the equipment-based group exercise course is certainly not a fleeting wave. She believes that treadmills have the same potential as bicycles and can be developed into influential group exercises. Music, lighting, inspirational coaching, teamwork, sustainability, and more all ensure that members continue to enter the classroom. The number of treadmills used should far exceed that of indoor cycling, and running has been the most popular aerobic exercise.

Combination with device manufacturers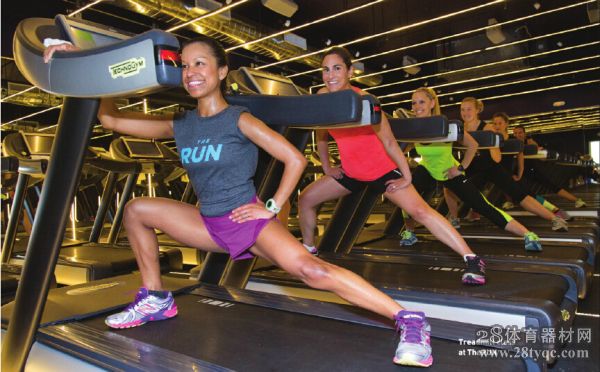 Debora Warner's studio uses 30 Woodway treadmills. All treadmills have a studio design appearance. The Run, another running studio in New York, chose to work with Technogym. There are 20 Technogym Excite treadmills in the studio. Each class lasts from 45 minutes to 2 hours, and the minimum price is 34 US dollars. The collaboration between studio owner John Henwood and fitness equipment provider Technogym is not limited to hardware. John can use Technogym's cloud platform to develop programs with Technogym and customize applications for himself.

New uses of fitness equipment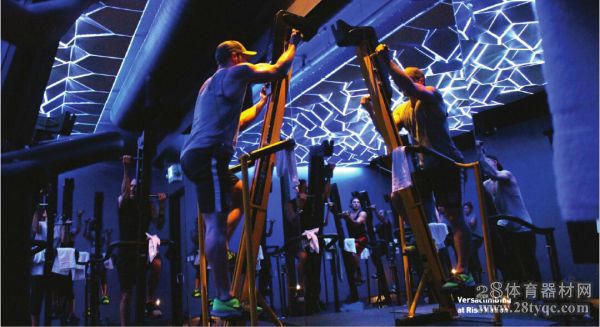 At present, fitness equipment manufacturers are basically doing the improvement of equipment exercise or teamwork of fitness equipment. Jason Walsh is convinced that the device-based group course will become the future trend of the fitness industry. He is the founder of RiseNation. His fitness studio is located in West Hollywood and has an area of ​​approximately 279 square meters. There are 31 Versaclmiber vertical climbers in this fitness studio. Consumers can spend $26 on a course or spend $199 on a one-month unlimited card.

Everyone can take their headphones outdoors or exercise on a treadmill, but how does this make you different? A new generation of consumers is always trying this to be a different person and a cooler person. Fitness beginners are results-oriented, while in-depth enthusiasts care more about the process and also understand how to enjoy the process. If you are running a traditional fitness club, I suggest that you consider conducting similar group exercises.

Find your "artifact"

There are many devices on the market that can carry out group exercises and small group courses. In fact, you don't necessarily need to buy a large-scale device, but a large-scale device has many technological elements. It can help the coach to some extent. For any fitness enthusiast, aerobic equipment seems to be the easiest fitness equipment. For beginners, they can basically exercise without using a trainer. But many of these devices are richer and more advanced. Your course can start here.

The group exercise course is the most important, longest-lasting, and most influential weapon for fitness. Jane Fangda created aerobics, Lai Mei created a new model of fitness club group exercises, Zumba made group exercises sexy. Nowadays, all kinds of fitness equipment manufacturers have already queued up at the door of the group exercises, waiting for a great fitness instructor to create new courses that are sweeping across the globe.
Soft Sanitary Napkin,Sanitary Napkin Price,Low Cost Sanitary Napkins,Daily Dry Sanitary Napkin
Shandong Tianzige International Trade Co., Ltd , https://www.chinesedipers.com