How healthy treadmill treadmill has its extraordinary significance: Shang Jianyuan's transliteration of sport and jaunty, which means advocating sports for health. Shangjian brand treadmill is a perfect interpretation of the technology sense of the times, leading the new product in the name of fashion, making aerobic electric running a fashion.
Shangjian treadmill is a luxury treadmill that creates smart home life. Shangjian brand treadmill has its own personality, which is vitality, fashion, technology and self-confidence. Using advanced color screen and network technology and interactive machine client experience, Shangjian brand is more healthy and stylish.
The Shangjian team, with 20 years of export experience, launched the Shangjian brand for domestic fitness enthusiasts in 2011. The treadmill developed by Shangjian R&D team has a stylish appearance and a durable product. It has been recognized by millions of users in Japan, Korea, the United States, Germany, Russia and other countries. Special launch of the domestic brand is still healthy, the entire line using export production lines, better value for money!
The four advantages of Shangjian treadmill:
1. Intelligent interactive experience: Shang Jian started the Internet era, exclusively using K-series smart chips, advanced intelligent interactive systems, and gradually became a professional leading brand.
2, humane design concept, to simplify but never lose true color, every detail appearance and functional experience are the pursuit of perfection, Qingli build taste and quality leadership.
3. A powerful scientific research team adopts a mechanical simulation treadmill. Each treadmill undergoes 3,000 hours of trouble-free testing. The whole machine passes a stamping test of no less than 100,000 times. A high-precision computer chip integrated circuit board is used to ensure normal functions. The use of F-class industrial motor, after 3000 hours uninterrupted bubble test; lift motor load, are after 500kg mechanical load test.
4, after-sales service Quanguolianbao, warranty free on-site service.
5. The robot production line casts the quality of Seiko: In response to the needs of the international market, Shang Jian has introduced welding robots as early as two years ago. The welding is more accurate and the products are more beautiful, and the performance is more stable. While some domestic brands are still being manually welded, the error rate is high and the technology is rough, affecting the appearance of treadmills! The technological advantages have enabled Shangjian to enter the domestic market faster.
6, Seiko products, the price close to the people: Shangjian has mature production lines in line with international standards, product independent research and development, saving a lot of hard and soft costs, to maximize the cost of the product. The price is nearly twice as low as that of the domestic market. Shang Jian studied the Xiaomi mobile phone model and did not set up a physical distribution store in China. Instead, it used the advantages of logistics and Internet development at the current stage in the country to achieve direct docking transactions between factories and consumers. The cost of other human and material resources and the profits of distributors will be maximized to benefit consumers.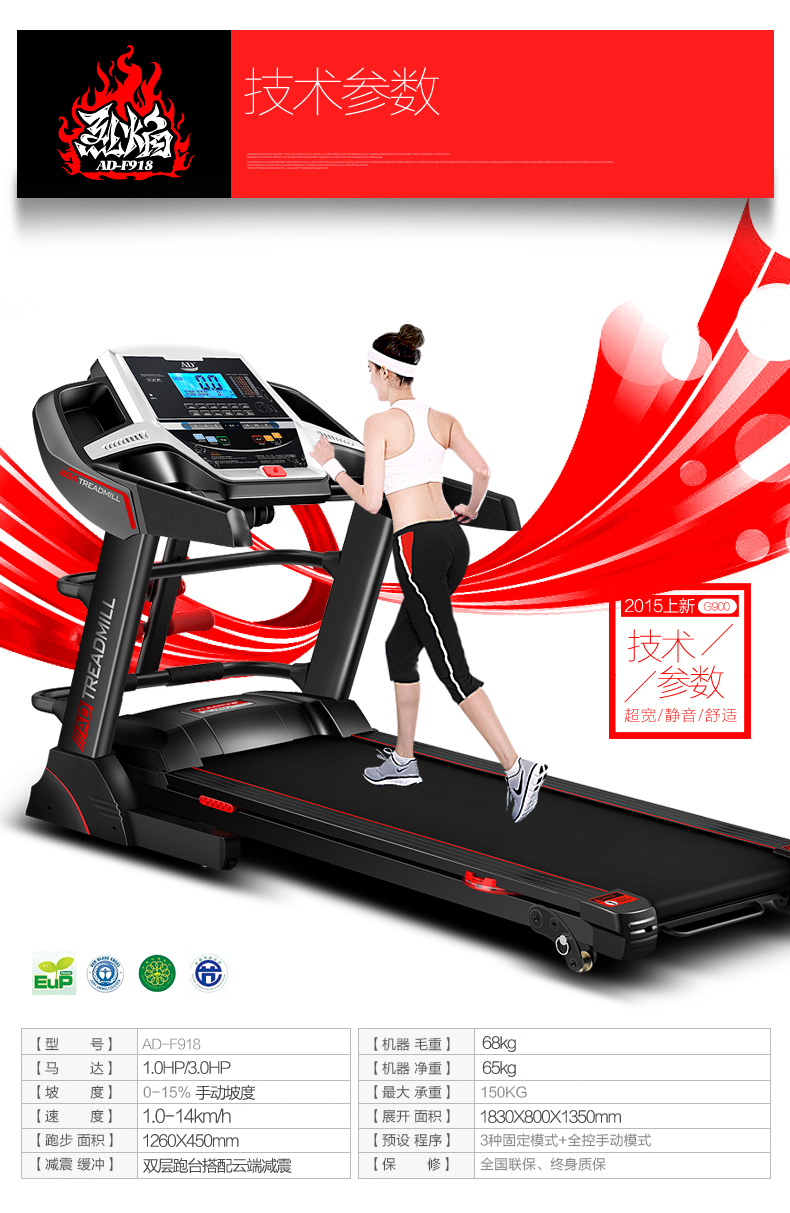 Shangjian launched the first intelligent treadmill Shangjian k7 series, in order to ensure quality, each machine has undergone multiple spot checks, manual debugging, to ensure that each machine is the best product, only packing shipments, reduce the error rate To 0%, the first batch produced only 100 units, and the listing was also sold out. The satisfaction rate of consumer feedback reached 99%. Shangjian did not expedite its production. The second batch and the third batch were still produced to guarantee quality. 100 units, the first batch of relatives and friends recommended that the current part of the model needs to be scheduled.
In addition, the second smart treadmill X5 series listed on the market, higher cost performance, more cool appearance, is the highlight of this treadmill, it is worth every pursuit of quality of life, love running people look forward to!
Give your little one a separate place to keep all his/her things organized with the toy storage.Your little one can now take the plastic bins in this kids' storage unit around and replace them after play time. You can use the wide top to display books, or any other decorative item. At the bottom there is a spacious removable compartment that has casters for smooth movement. Crafted from durable wood, this toy storage unit will continue to serve efficiently for many years. It provides easy-to-see and easy-to-access open storage for your convenience. Not just toys, you can use this storage unit to stack books too.
It's time for kids to get toys sorted in our toy storage unit.The playroom or bedroom is a clutter-free zone when our toy storage unit keeps belongings in check.
Toy Storage,Toy Organizer,Toy Storage Units,Toy Storage Bins,Toy Cabinet
FuJian YuanFu Import&Export Trading Co., Ltd. , https://www.fjyffurniture.com