On the surface, the smart toilet lid is almost the same as the ordinary toilet. However, it has unparalleled advantages in terms of cleaning life, preventing bacterial infections, preventing hemorrhoids, constipation, preventing cancer, caring for pregnant women, protecting obese people, the elderly, and preventing children's constipation. Next, let 's take a look at the popular Jiumu toilet seat cover on the market.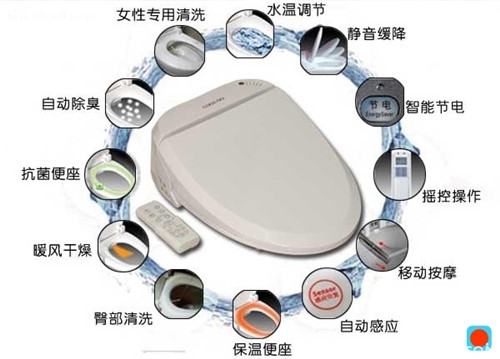 【Why use smart toilet lid】
Ordinary toilet seats have very small microorganisms that we cannot see with the naked eye: viruses, bacteria, fungi or parasites that cause infectious diseases. The most common ones are dysentery bacillus, Escherichia coli, common mutans bacillus, Salmonella typhi, Staphylococcus aureus, Streptococcus faecalis, Streptococcus pyogenes, Candida albicans, etc., which may spread SARS, AIDS, sexually transmitted diseases, skin Infectious diseases such as diseases, liver diseases, and even death.
The smart toilet cover only needs to lightly press the button switch before use, and the built-in microcomputer controller automatically replaces the toilet film on the toilet seat gasket (the toilet film rotates exactly one week). The used toilet film is in the roll. Scratched before walking, it is clearly distinguished from unused toilet sets, emphasizing the disposable use of the film. Let users feel more at ease!
【Characteristics of Jiumu Toilet Cover】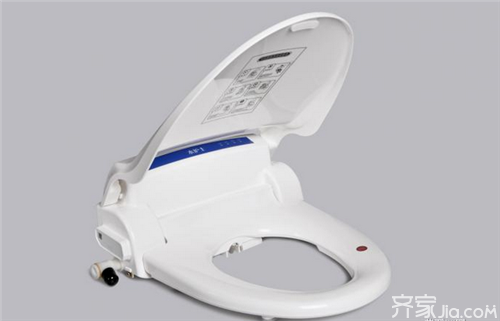 (1) Waterproof, moisture-proof and electricity-proof, safer
Considering that the bathroom environment in China is different from that in Japan, to truly apply the environment in the Chinese market, we must first consider the moisture-proof problem of the smart toilet cover. Nine Mu intelligent toilet cover is specially designed for the Chinese market environment. The wiring board and nodes are coated with waterproof glue, and both the front and back sides are covered. The entire circuit board is immersed in waterproof glue, and the moisture resistance is very good. After walking into the Jiumu factory, it was found that the Jiumu toilet enjoys a "shower" in the "waterproof performance test" experiment, but it still works normally.
In addition, Jiumu introduced a friction welding machine with integrated seat ring to prevent the screws from loosening after a long period of use, and moisture and bacteria from entering the gap, causing leakage and hygiene problems, and improving the safety factor. There are also five protections for plug leakage protection, no water power failure protection, water temperature, wind temperature, and sitting temperature overheat protection.
(2) Filter water quality to prevent clogging
As we all know, China 's water quality is different from that of Japan. China 's water quality is relatively poor and hard, and it is more prone to blockage during use. Therefore, this puts higher requirements on the filtration of toilet lids. Jiumu Smart Toilet Cover is specially designed for water quality in China. The cover is equipped with a filter, which greatly improves the water quality and effectively avoids clogging of the toilet. Especially worth mentioning is that Jiu Mu's smart toilet lid adopts the world's first aseptic washing technology to make toilet water meet drinking water standards. At the same time, in terms of cleaning, Jiumu Smart Toilet is specially designed for Chinese water quality. The cover nozzle can be disassembled, which is easy to clean and more hygienic.
(3) Energy saving and environmental protection, more fashionable
Environmental protection and energy saving is a major feature of high-end products, and also a major indicator of choosing smart toilets. Jiumu smart toilet uses water tank flushing, only 0.7kg water pressure can work, and the cleaning effect is good, and the toilet can still work normally after power outage. After the human body leaves the seat, the intelligent power saving mode is activated, the temperature of the seat ring and the water tank is automatically adjusted, and the power is saved.
(4) Humanized design, more intimate
Many smart toilet lids have many buttons, are complicated to operate, and are cumbersome to use, especially for elderly people. In this regard, Jiumu intelligent toilet lid is specially designed with one-key automatic hip washing, massage, drying, automatic flushing, automatic deodorization and other full-services. For those who love fashion and mobile phone parties, Jiu Mu's smart toilet lid is authorized by the US Apple, which can directly control the toilet through the mobile APP, allowing you to play mobile phones and listen to music at will when you squat.
(5) Good material and more durable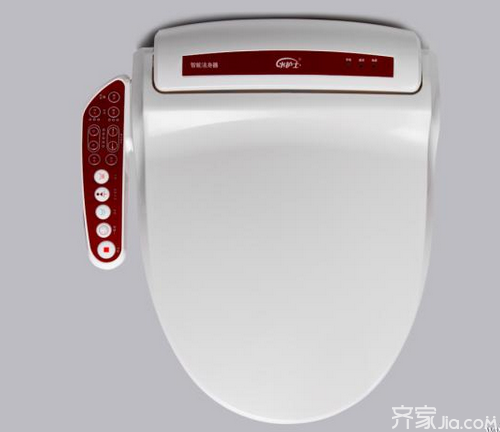 The Nine Mu smart toilet uses urea-formaldehyde cover, which is scratch-resistant and wear-resistant, and its performance is much better than the PP materials commonly used in Japanese toilets. In terms of load-bearing, it is said that the toilet seat can withstand the weight of 1.5KN!
(6) It is reported that among the more than 3,000 sanitary ware brands in China, there are less than 30 companies with independent research and development capabilities for smart toilets. As early as 2005, Jiumu has already started the smart product project. In 2008, it invested nearly 100 million yuan to start research and development of smart toilets. By 2013, its sales reached 120 million yuan and won the title of "high-tech enterprise". In 2014, Jiumu 's smart toilet patents have reached nearly one hundred, and it is the third generation of sterile water smart toilet designed by the century design master George Yarrow. It uses the world 's first sterile water technology, turbo hydropower technology, and can also be connected to APP. One-click operation.
Summary: After reading the above introduction about the toilet seat cover of Jiu Mu , I believe you have a deeper understanding of it. For more information, please use the information on this website.
What, the decoration still uses his own money? ! The Qi family is decorated in installments, with an ultra-low annual interest rate of 3.55% and a maximum loan of 1 million. Apply now to enjoy the discount
If you are interested in brand cooperation, content cooperation, and advertising of this website, please send an email to :.
Nine animal husbandry toilet Nine animal husbandry intelligent toilet cover how to use Nine animal husbandry intelligent toilet Nine animal husbandry toilet price
15QT Ice Bucket:
This type of ice barrel have the big size capacity,and have fixed handles and flexible handles. The handles are useful and portable and the beverage zinc tub with full color printing and low prices.
Description of the 15QT ice bucket:
Name:15QT ice bucket
Spec:Φ390×Φ240/Φ340mm×Φ195mm×235mm
Material: galvanized iron
Note: can hold 12 beer bottles of 355ml
Fields of applications: bar, party, hotel, home, outdoor activity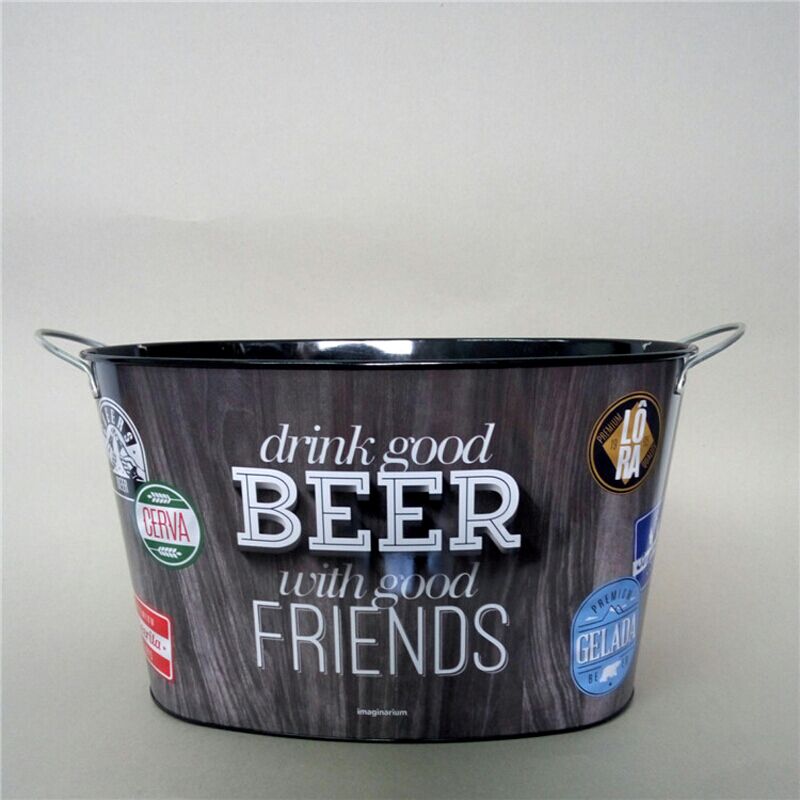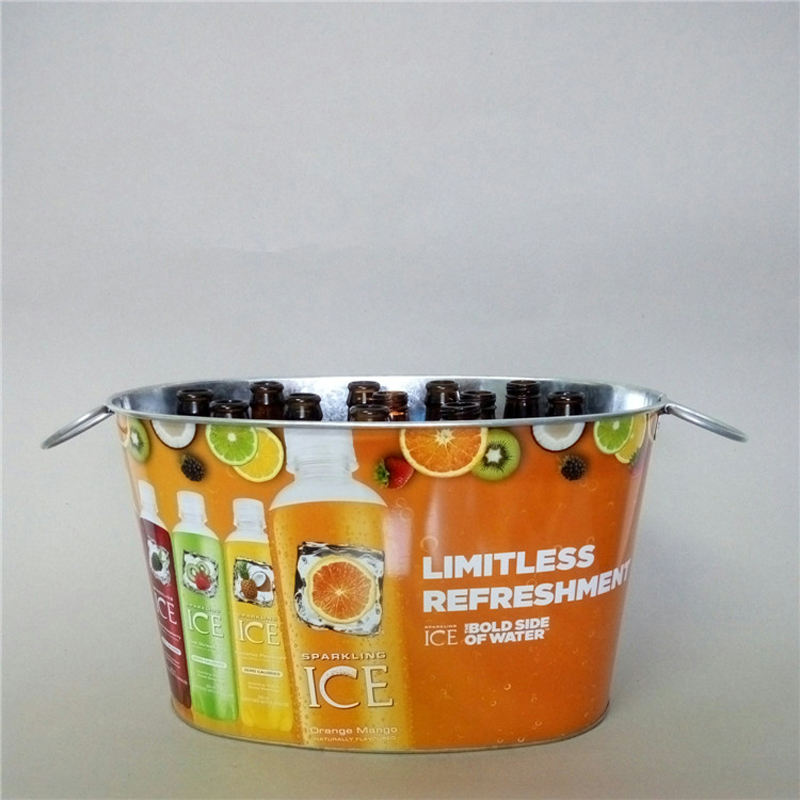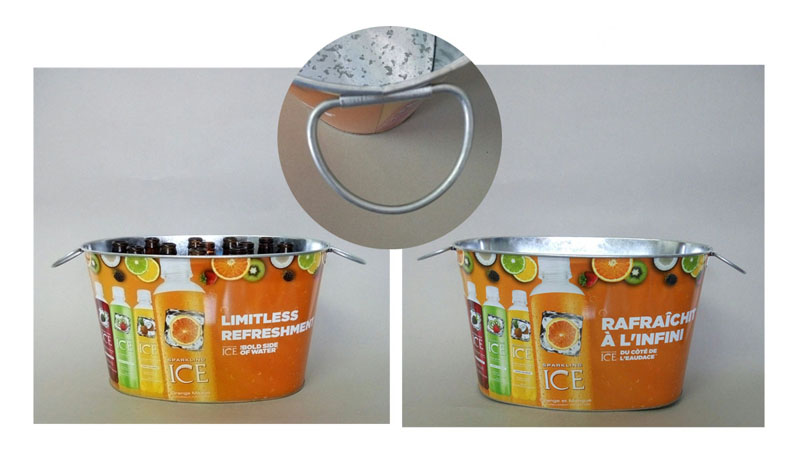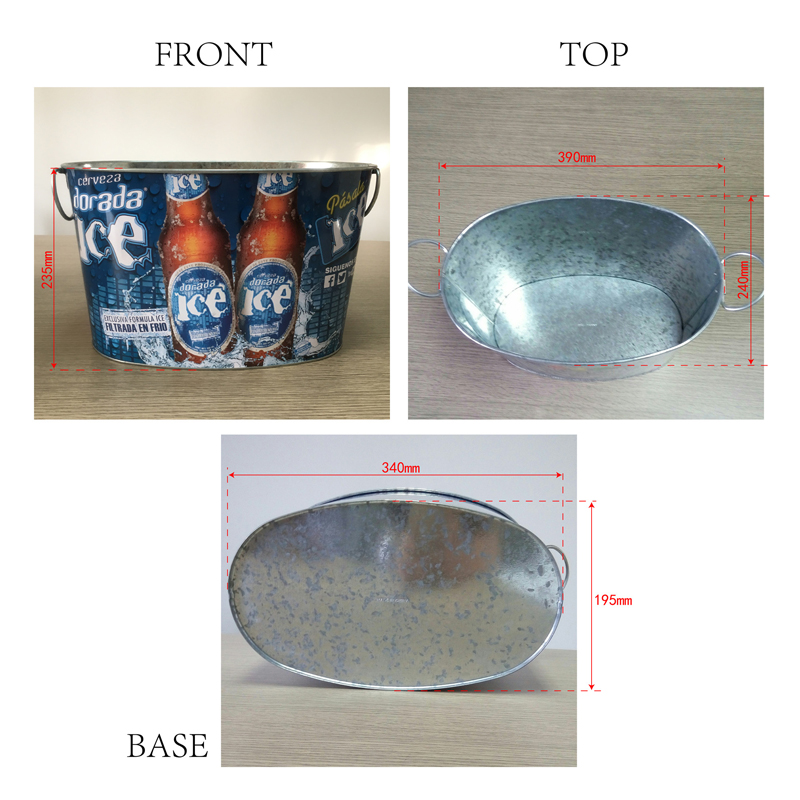 1.Are you factory ?
Yes. A professional ice bucket and Tin Tray manufacture.
2.Are your products the lowest prices ?
EXW, the same quality, we are much cheaper than other suppliers.
3.Can we customized product ?
Yes, Tailor-made tooling for your own design is welcome.
4.What is the transportation ?
If small quantity, we suggest that sent by Courier, If large amount, by shipping.
5.If goods are damaged in transit, how to do ?
Products are inspected strictly before shipping, if damage, they can be replaced .
15Qt Ice Bucket,Foldable Silicone Ice Bucket,Ice Bucket With Lid,Triangle Plastic Double Layer Bucket
True & Bright Metal Packaging Co.,Ltd.KaiPing , https://www.tnbcan.com