Step dragon T800D treadmill how step Dragon T800D home paragraph treadmill price ¥ 1299.00-1699.00, domestic strength star "Yu Rongguang" endorsement endorsement, there are four configurations:
[Deluxe Edition single function] with remote control +3D shock absorption treadmill + imported soft run board +1260*480 runway, price¥1499.00
[Deluxe Edition Multifunction] With remote control +3D shock absorption treadmill + import soft run board +1260*480 runway, price¥1699.00
[Upgrade version single function] + remote control + suspension shock absorption +48CM running belt, price¥1299.00
[Upgrade Multifunction] + Remote Control + Suspension Vibration + 48CM Running Belt, Price ¥ 1499.00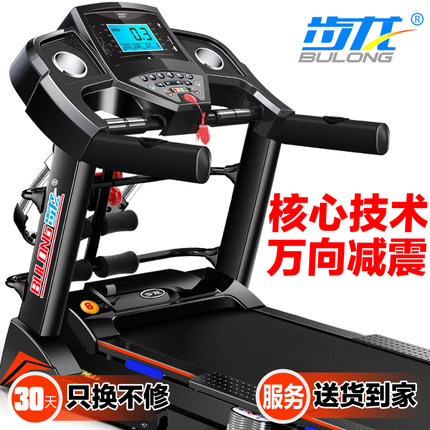 Features:
1、Using Europe and the United States imported film layer strong soft running board. There is a soft damping wear layer and support layer.
2, stylish high-tech technology large dial, powerful, fashionable, with remote control g control.
3, the use of high-quality steel safety pillars, thicker and thicker, durable, strong support for the body when high-speed movement.
4. Exclusively increase the handrails, pre-heart rate test, feel good, convenient, safe and fast.
5, increase the stability of the chassis, the use of imported high-quality steel chassis, bold thick design, full support, running more secure and stable.
6, Deluxe Edition uses 3D universal shock absorption with double running platform, effectively reducing the wear of parts and joint damage, and reduce noise. Upgraded version uses suspended shock absorption.
7, large treadmill, safety skid extra large pedals, 480mm running belt, 90mm anti-skid pedal, safe and secure.
8, motor power 3.0HP, maximum speed 16km/h, manual 3 grade adjustment.
9, mobile design with a roller, free to place.
Blogger comments:
Step dragon treadmill has a big star Yu Rongguang endorsement, 15 days no reason to return, manufacturers solemnly promised a lifetime warranty, motor, computer version and original parts free replacement, service is good. This is the latest style of step dragon, compared to the high-end models listed in the front, the sound is very small, visible shock absorption, workmanship is also good, at 1 pm, did not hear the sound of the motor, great! It is worth mentioning that the courier service is also great.
Treadmill purchase focuses on quality, service and configuration, as well as shock absorption. This one is quite good and worth recommending for home use.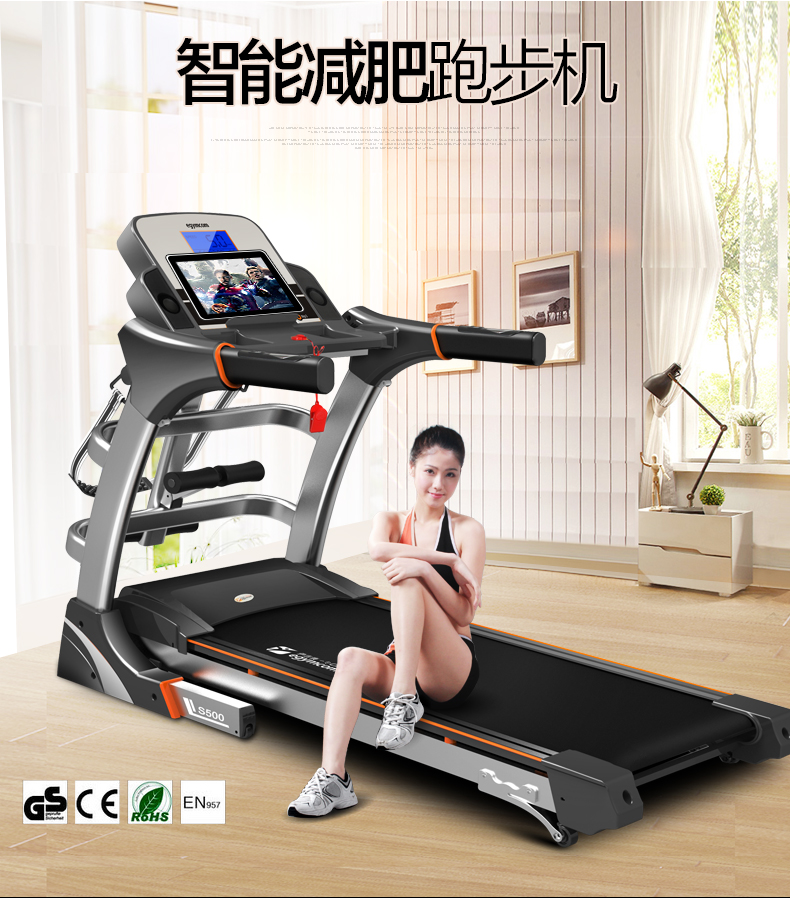 430 Stainless Steel Pedal Trash Bin
Foot Pedal Trash Bin is combined with high-quality material, strong structure design and modern style design . Step Trash Can features with a strong steel step placement for mechanized pedal to open the lid. And soft close pedal rubbish bin is installed descent device to close the lid at whisper quite. What's more, if you have to do a long time task to trash, it also designs with lid stay open function to rest your foot. Moreover, some stainless steel pedal garbage can is designed with build-in odour filter box to reduce the moisture and odours inside the bucket. The surface of the 430 stainless steel pedal trash bin will be easily anti-fingerprinting and clean by processed by matt finish.
Foot Pedal Trash Bin,Step Trash Can,Soft Close Pedal Rubbish Bin, Stainless Steel Pedal Garbage Can
ZHEJIANG ERHUI TECHNOLOGY CO.,LTD , https://www.jahhome.com