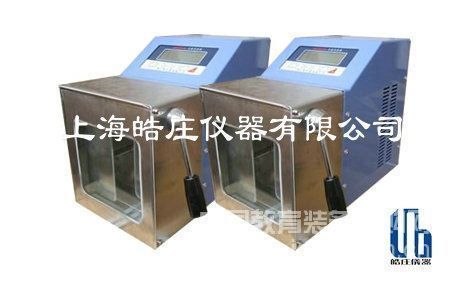 Shanghai Haozhuang Instrument Co., Ltd. has developed the LNB brand aseptic homogenizer, which is energy-saving and environmentally friendly, leading the country. Shanghai Haozhuang Instrument Co., Ltd. follows the guidelines of quality for survival, technology for development, management for efficiency, and service for credibility. It makes every set of equipment, every project, every link, and strictly abides by credibility and commitment. It is a professional manufacturer of laboratory instruments, biochemical instruments, ultrasonic instruments, and test chambers and experimental environment instruments.It develops, produces, and sells LNB brand instruments-intelligent constant temperature and humidity incubators, aseptic homogenization Device, low temperature and constant temperature, you are welcome to consult and buy!
The aseptic homogenizer developed by Shanghai Haozhuang Instrument Co., Ltd. is mainly used for tissue dispersion in the biotechnology field, sample preparation in the pharmaceutical field, enzyme treatment in the food industry, and in the pharmaceutical industry, cosmetics industry, paint industry and petrochemical industry. This product is suitable for the homogenization of tumor tissues (such as intestinal cancer, gastric cancer, liver cancer, breast cancer). It can obtain a large number of single cells (up to 2 × 105 within 2 minutes). Tissue cells are softly broken. The device adopts a stainless steel system, which can effectively separate the sample surface of the protective body and the homogeneous sample of the contained microorganisms. The sample is packed in a disposable sterile homogeneous bag without contact with the instrument. It has the advantages of fast, no pollution and no sample. Damage, accurate results, no heating, homogeneous and soft, no sterilization, no need to wash utensils, good repeatability requirements.
Sterile homogenizers are widely used for the homogenization of animal tissues and cosmetics, and are particularly suitable for the preparation of microbiological samples. The samples are characterized by no pollution, no damage, no heating, no sterilization, and no need to wash utensils. The precise coordination of the rotor and stator, the claw structure of the working head (manufactured by the rotor and stator forgings), bidirectional suction, high shear efficiency. Intermittent high-shear dispersion emulsifying homogenizer is the high-speed, strong circumferential tangential speed, angular speed and other comprehensive kinetic energy efficiency formed by the high-speed and stable rotation of the rotor; Strong, reciprocating hydraulic shear, friction, centrifugal extrusion, liquid flow collision and other comprehensive effects are formed, and the materials are circulated in the container to reciprocate the above working process to finally obtain the product.
Shanghai Haozhuang has a recognized team of experts in the industry and first-class scientific and technological talents. With its profound understanding and mastery of scientific instrument technology, on the basis of independent research and development of core technology of scientific instruments, it has not only developed low temperature constant temperature instruments, ultrasonic instruments, and cabinets. Instruments, microbiological instruments, ice-making refrigeration instruments, laboratory supporting instruments, and gradually formed a product pattern of various scientific instruments and technical reserve products. Survive by quality, develop by technology, benefit by management and credibility by service, look forward to customer consultation!
Commercial grade electric frame that goes with a touch of a button. The table top can use any shape you like. Coffice tabel ,dinner table ,study laptop table is ok.It is a perfect size as a computer desk to add to your existing office. The casters allow for the table to be very easily moved from room to room; which makes it perfect if you are looking to change your scenery or in any medical, educational, or industrial setting where mobility is a key. The table is very stable and sturdy and can accommodate monitor mount not included. From Danish advanced transmission technology and German first-class motor manufacturing technology.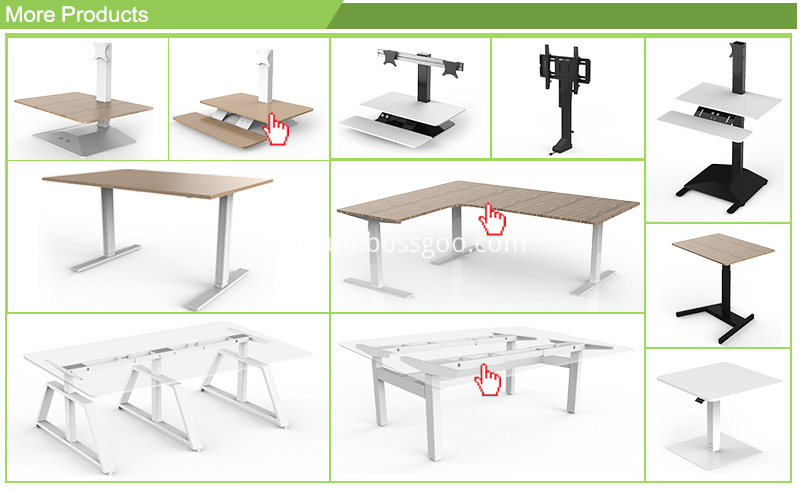 CONTUO is the leader of Height Adjustable Desk in China because of High Quality and Competitive Price, so customers like CONTUO Height Adjustable Desk very well, they give enough trust and support to us, that`s why CONTUO can invest more money in innovation and products improvement. So CONTUO can provide much more better Height Adjustable Desk step by step, we must say thanks to all our customers from all over the world, you make CONTUO Height Adjustable Desk perfect !
One Leg Standing Desk,Adjustable Computer Table,Adjustable Height Table,Adjustable Standing Desk
Shaoxing contuo Transmission Technology Co.,Ltd , https://www.electricdesk.nl