Model NO.:

customized

Color:

Unicolor

Disposable:

Non-Disposable

Certification:

FDA

B:

Sugarcane Pulp or Straw Pulp

D:

Environmental Protection

F:

Food Grade

Transport Package:

Carton

Origin:

China
Material:

Sugarcane Pulp Paper

Feature:

Eco-Friendly

Customized:

Customized

a:

Sugarcane Pulp Paper Disposable Tray

C:

Custom Logo Is Available

E:

Size and Thickness Can Be Customized

Trademark:

OEM

Specification:

Customized

HS Code:

48236990
Sugarcane Pulp material Disposable Paper Tray for food use
1. Disposable, bio-degradable, recyclable, recycled materials
2. Delicate design, common size, high quality, reasonable price
3. Good sales, mainly sold to European and North America, Oceania markets
4. Suitable for microwaveable and freezer.
Customized structure size and printing design are welcomed.
In order to know more products information, please contact Mr. Kevin Mo.
Descriptions Of Disposable Paper Tray
Material
Primary straw pulp,natural wheat straw pulp,Natural sugarcane pulp
Color
Up to 6 colors both for offset and flexo printing
Printing
flexo printing, it employs environmental oil.
offset printing, the color is very bright and beautiful
Paper weight
10-280g
Logo
Custom logo is available
Lid
With or Without
Features
Eco-friendly, non-smell, safety, disposable, biodegradable
Usage
Salad, food, soup and so on
OEM/ODM
Available
Certification
FDA,SGS
Why choose Silver Dragon Industrial Limited?
1) Over 10 years experience.
2) Advance facilities.
3) Huge production capacity.
4) Consistant and high quality.
5) Competitive price.
6) On time delivery.
7) Professional shipping.
Why choose Sugarcane pulp paper Plate, bowl, box,tableware/dinnerware
Sugarcane Plate, bowl, box from Eco Products. Constructed out of sugarcane,a rapidly renewable resource, this plate is fully compostable. It also delivers a superior performance as it is grease and cut resistant along with freezer and microwave friendly.
With so many benefits, this sugarcane plate is an obvious choice. Compostable bowls and
compostable lids made from 100% biodegradable and compostable SUGAR CANE, bagasse.
which is the fibrous pulp remaining after the juice is extracted from the sugarcane stalks.
The compostable bowls and compostable lids are rigid but lightweight and are great for both hot or cold foods. biodegradable, recyclable, microwaveable and freezer safe, oil resistant and cut resistant. The compostable containers are heavy duty deli food containers for hot or cold foods. FDA approved for food use.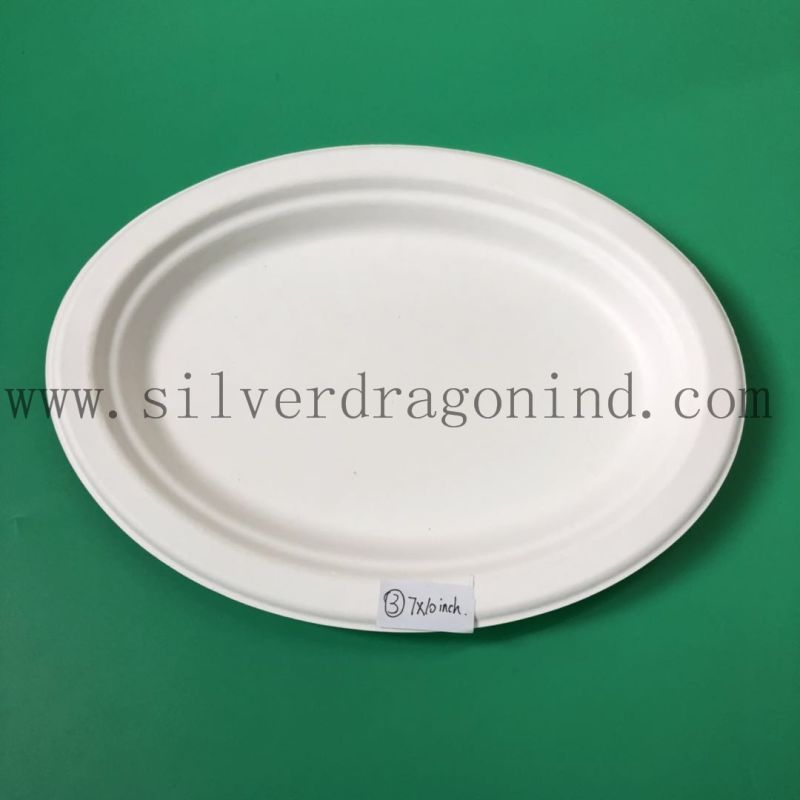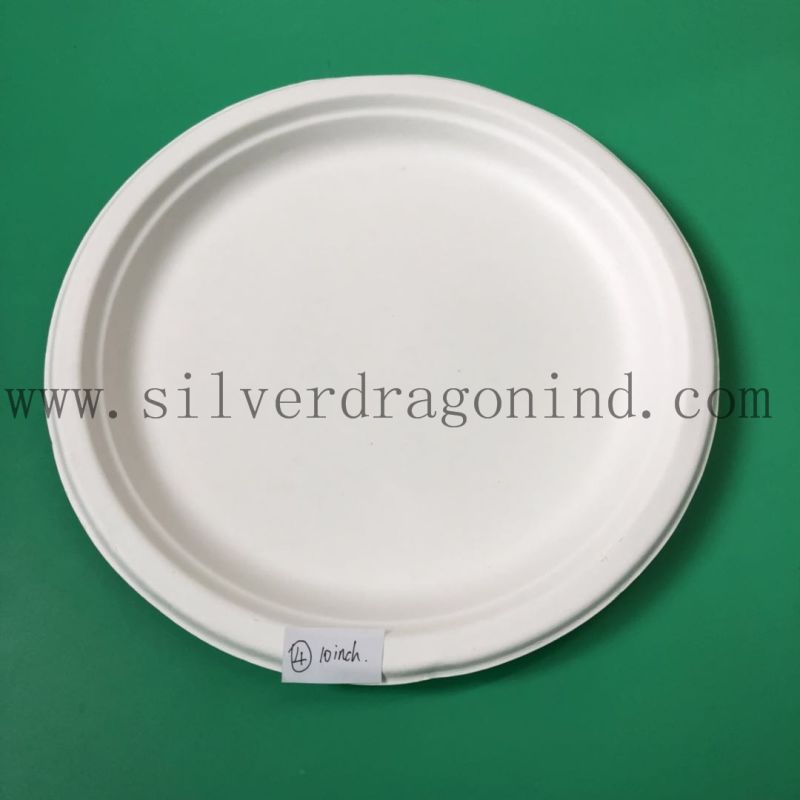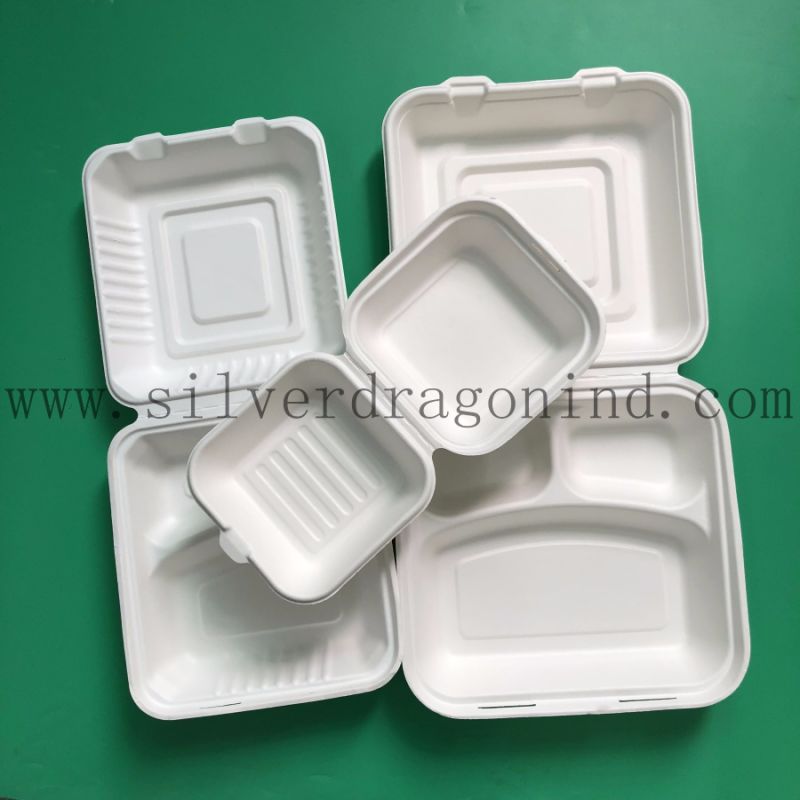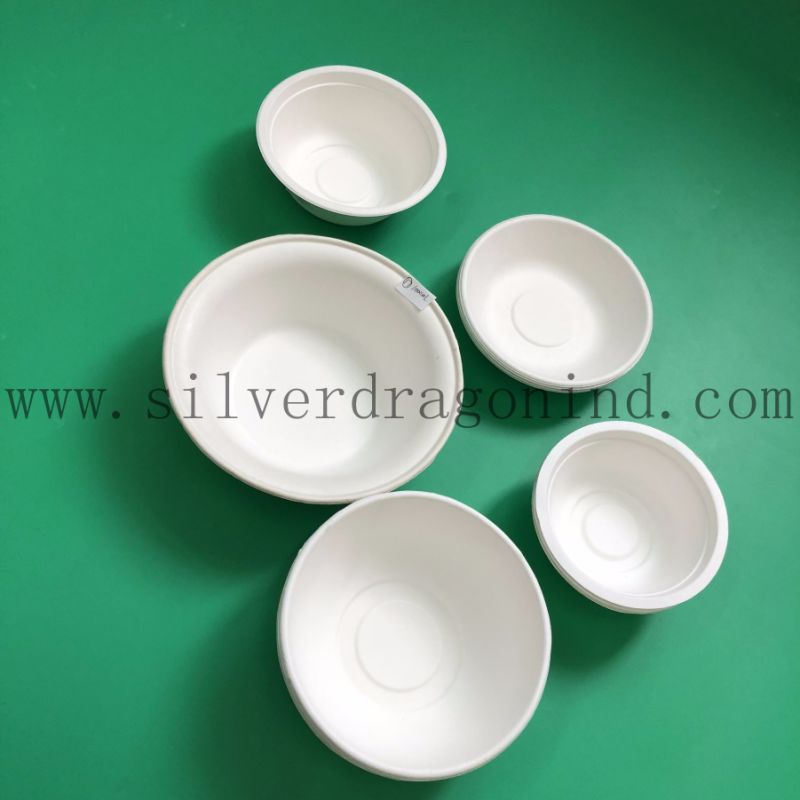 *Warm Notice:Â Â 
Pictures and price above for reference only, the actual price depends on the bowl's material, size, thickness, color, quantity, etc., please email or call to consult and negotiate business.
1,Plate (mainly used for cashing, etc.):6-inch plate, 8-inch plate, 10-inch plate, 10-inch 3-grid plate, small oval plate, 7 inch Australian plate, 9 inch Three-plate, 9-inch plate, the oval plate, large oval plate;
2, Bowl (mainly used to hold soup, noodles, coffee, etc.): 500ml bowl, 340ml bowl, 7 inch bowl, 6 inch     bowl, 350ml bowl, 400ml bowl, 350ml curling bowl;
3, Cups (mainly used to hold coffee, soup, ice cream, etc.): 500ml cup, 500ml cup lid, 425ml cup, 425ml   cup lid, 140ml cup, 260ml cup, 370ml cup;
4, Tray (mainly used to hold fruits and vegetables, meat, etc.): American tray, 350ml tray;
5, Box (mainly for fast food shop packaging): 600ml lunch boxes, 1000ml double-grid lunch boxes, 450ml   burger boxes, 450ml lunch boxes, 9-inch large boxes, 8-inch large boxes, 10-inch large boxes, 9 inch * 6 inch lunch box
We have a strong mold development capability in accordance with the needs of different customers to produce different weight, specifications, style products.
Silver Dragon Industrial Limited became the Gold Member of Made-in-China in Nov 2014.
Company profile
Silver Dragon Industrial Limited is a professional pulp molding environmental protection tableware manufacturer, with a total investment of 66 million USD, covering more than 200 acres, with 300 million pieces of tableware annually, with more than 700 existing staff.
We can produce unbleached pulp and white pulp two series and five categories of more than 60 kinds of product types,including bowls, plates, small dishes, cups, tray,etc. 
All the physical properties and hygiene indicators of our products are in line with the GB18006.1-1999 Standard and all of our products have passed the test standards of FDA, SGS, the Health and Welfare Ministry of Japan (JMHW), as well as the certification of HACCP.
 
Gasoline Chain Saw,Chain Saw Spare Parts,Clutch For Lawn Mower,
Chain Saw , Brush Cutter,Co., Ltd. , http://www.boltool-china.com