The May 1st Golden Holiday is approaching, and it has reached the peak season of decoration. The famous national home brand, Wumu Furniture, has added five new stores as new forces. They are located in Pinggu Yinhe Furniture City, Liangxiang Yuhengtong Furniture City and Shahewan. Home Lights Furniture City, Tianjin Jiayi Home (Peace) Store and Xingtai Hongxing Meikailong Store. The opening of these five new stores will further expand the marketing layout of Wumu Furniture in the domestic market, and will also bring more convenience to consumers in purchasing Wumu furniture.
At present, Wumu Furniture has established a perfect marketing channel in the domestic market. Hundreds of stores have covered major cities across the country, providing consumers with a good shopping experience and a strong guarantee for after-sales service. The five new stores opened this time to further deepen the sales channels of Wumu, and provide one-stop, personalized and high-quality furniture ordering services for consumers in the region, bringing the most design furniture into the homes of ordinary people.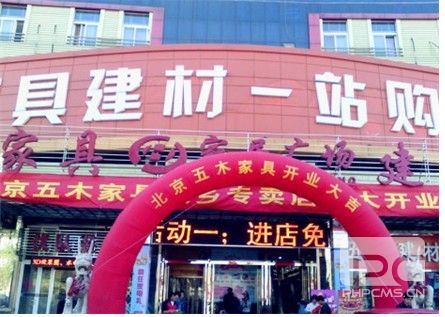 After years of steady development, Wumu Furniture has become China's leading strength furniture group integrating design, production and furniture sales, and has created a furniture brand with great cultural heritage and fashionable charm. Over the years, Wumu Furniture has been popular in the country with high quality and strong design. Wumu Furniture not only absorbs the design concept of combining fashion and elegance between China and the West, in addition, to ensure that it is truly green and environmentally friendly, Wumu Furniture Specially selected high-quality environmentally-friendly materials for the foundation: Jilin Sengong "Lushuihe" E0-grade environmental protection sheet, Germany Henkel "Niutou" brand hot melt, "Hettich" hardware track, etc., and the plate finishes more colors, styles and more The surface of the sheet is anti-wear, scratch-resistant and anti-pollution. It truly fulfills the perfection of "quality furniture" and allows the people at home to enjoy high-quality furniture products at the price of civilians.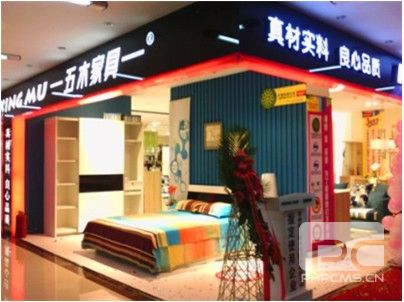 A long-lasting high-quality home furnishing product, from fashion to simplicity, from European to modern, has made Wumu a first-class brand in the domestic furniture industry, and passed the environmental protection green ten-ring certification of the People's Republic of China. Environmental Labeling Product Certification, now in China, the brand image of Wumu Furniture has been deeply rooted in the hearts of the people. Wumu Furniture not only strives for excellence in product quality, but also pays more attention to humanization and rationalization in product design. It integrates fashion, personality and popular elemental art into each product, achieving the perfect combination of artistry and practicality.
Through the interpretation of household products, Wumu Furniture conveyed a concept to the decoration owners of various places, that is, how to use a home product to create a refined and fashionable life concept, a beautiful, warm and comfortable home environment, symbolizing a family. The wealth and status are also essential decorations in life. With the grand opening of five new stores during the May Day period, Wumu Furniture's healthy and comfortable, environmentally friendly and natural life concept will be further reflected. More homes will understand and feel the new home feeling brought by Wumu Furniture. Love the home to create a healthy and comfortable atmosphere.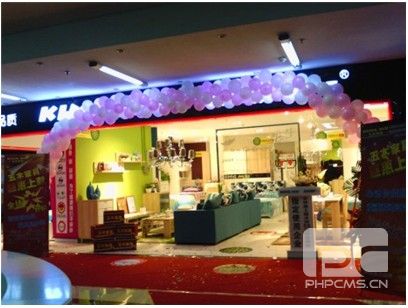 (Wumu national free phone)
In addition, during the opening of the five new stores, Wumu Furniture will also launch more abundant products and preferential measures. While returning to the old customers, it is believed that many new users will pay attention to and fall in love with the fashion charm of Wumu Furniture.
Children have an innate desire to climb and playground elements like climbing walls and ladders have been fundamental fixtures on playgrounds for decades. Now, innovative elements like climbing towers, Climbers and rope climbers offer more playground design options with the same appeal and benefits for children.
Playground climbers are the perfect physical play activity and can be incorporated into your play structure as a component or as freestanding elements. You'll be able to keep children engaged longer by adding climbers to your play space.

Our collection includes climbing events that are safe for toddlers to ones that are more challenging for school-age children. As children conquer each climber, they develop confidence, coordination, and full body strength. What's more, our climbers are designed to be safe and built to last in order to provide fun for years to come.

Climbing Net,Outdoor Climbing Net,Climbing Nets For Playgrounds,Freestanding Net Climber
Shenyang Golden Childhood playground equipment CO.,LTD , https://www.outdoor-playground.com